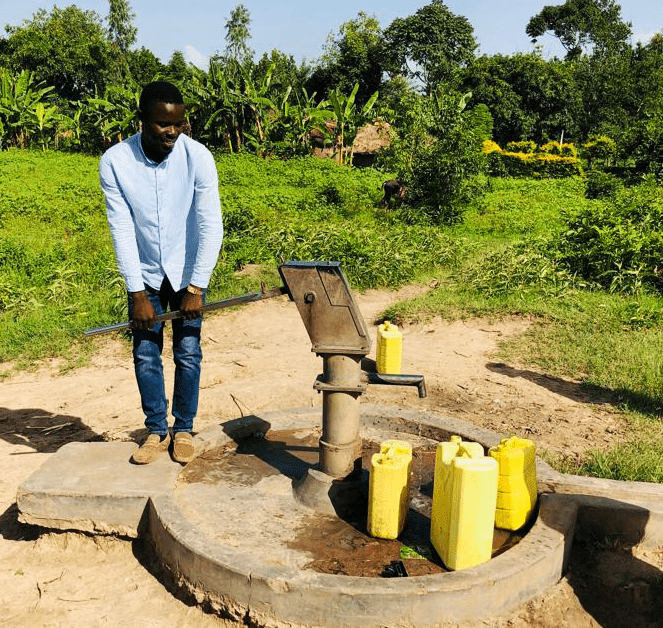 Every child should have access to clean water and well constructed toilets at school.
Without access to clean water at school, children can be forced to walk miles to get a drink and wash. They often have to drink dirty water from swamps, which can make them ill with diseases like cholera. They end up missing lessons, and falling behind in class. Children also struggle without good toilets at school. Toilets are often makeshift – their plastic walls fall down in the wind, they overflow and cannot be emptied, and some start sinking into the ground. We believe that no child should have to survive in these conditions.
We're drilling boreholes and building toilets at schools, so that children can focus on their learning.
"Before we would have to drink the swamp water since the borehole was far. The water was dirty and making us sick, some children would fall sick with cholera disease and fail to come to school. "I was sick and had to miss four days while being treated. Most of my friends have also fallen ill.
– Saidat Nakimuli,
~ Volunteer SINCE 2022